Cards, T's and other fun stuff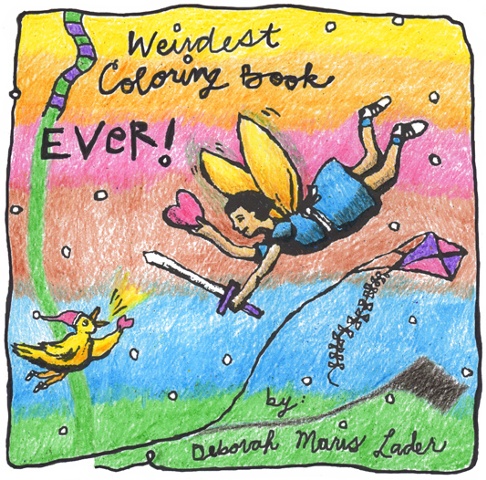 Weirdest Coloring Book EVER!
8.5 x 8.5 inches
2009
$25
Ok folks, this book contains loads of those fun and crazy random images of mine in black and white, so that YOU can do the coloring. Or your kids, nieces and nephews if you're feeling generous and wanna share. I bound these with a sturdy O-ring binding, and they come with double sided crayons that I found after much searching. People, you can't buy stuff like this at COSTCO!